Car Audio
Tired of low-quality car stereo sound? Need to add some punch to the bass? Want to take your car audio system to the next level? Then it's time to call Dick's Stereo. Providing a full range of car audio electronics in the greater Boise area, we're your answer for car stereo upgrades of all kinds. Whether you're looking to put in an entire component system or just want to add satellite radio, our professionals are here to help. We're a full-service car audio video shop offering both sales and expert installation, and we can help you create the in-car audio system of your dreams. So what are you waiting for? Call or visit our car audio shop today!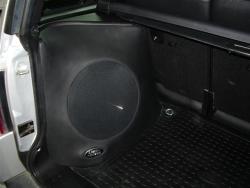 From thumping bass to clear crisp audio, Dick's Stereo can help you get the listening experience you want, no matter what your preferences. Unlike shops that only offer a meager component selection, we have literally hundreds of different options for your car audio system. From a full range of car stereo decks both with and without video capability to speakers, woofers, tweeters, amps, and so much more, we're the mobile electronics specialist you can trust for the best selection and prices. We even carry a variety of satellite radio receivers and iPod integration systems. At Dick's Stereo, our knowledgeable, friendly sales staff is ready to work with you to find the best car audio electronics for your particular needs and taste, so whether you prefer Pachelbel or Kanye, we can help create the mobile audio system of your dreams.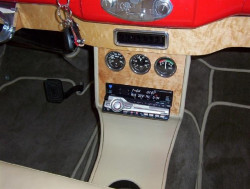 And don't forget, Dick's Stereo also offers complete custom installation. No matter what kind of vehicle you drive or what kind of car audio system you want, our professional installers provide meticulous, detail-oriented installation to ensure you get the best possible workmanship and the best possible performance. But we also go above and beyond with custom installation. At Dick's Stereo, our team of qualified, experienced installers offers custom installations from out-of-this-world showpieces to sleek, stealth installations that look OEM. With expertise in everything from custom enclosures to custom fiberglass to lighting and upholstery, we can put the finishing touches on just about any custom mobile audio installation. We'll work with you to find the right components for your new sound system, create a design that suits your preferences and style, and then bring you the superior installation craftsmanship you can trust. In fact we offer lifetime warranties on all of our installations. For the very best in car audio video, Dick's Stereo is the shop you can trust!
We work with a broad range of equipment from the industry's leading manufacturers, offering the name-brand products you need for the highest quality car stereo systems. Dick's Stereo carries the following brands and more:
XM
Sirius
Alpine
Kenwood
Clarion
Eclipse
JVC
JL Audio
Memphis Car Audio
Audision
Hertz
Mobile Audio
Amplifiers
Car Stereo
Car Audio Installer
Motorcycle Lighting
Car Speakers
Head units
Mobile Electronics
Motorcycle Audio